John Oyhenart, MBA, PCC
Situational Leadership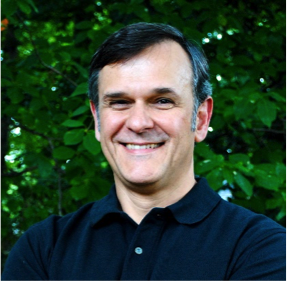 John Oyhenart is an executive coach, organizational performance consultant, leadership trainer, educator, and advisor to senior management.
Over a 30-year leadership career, John developed and led high-performing teams in a range of disciplines including engineering, project management, consulting, marketing, and communications. John uses his own experience at every level of leadership – from first-line to the C-suite – to help clients solve complex business problems; manage staff expectations and morale; guide teams and individuals in transition; and inspire staff to achieve peak performance.
John holds an MBA from George Washington University, a B.S. in Economics from George Mason University, and professional certificates in Organization Development (Georgetown) and Leadership Coaching (George Mason). A native of Uruguay, John is fluent in English and Spanish.
Mona Nguonly – Paychex HR Solutions Sr. Sales Consultant
Human Resources

I'm a graduate of Sage College in Management and Economics. I live, work, and raising a family in Fairfax, VA. I am married to a small business owner with 12 employees and has managed the family business for five years where I hired, trained, and was the buyer, designer, and bookkeeper of the three locations.
I grew up in a family where five out of six siblings are small business owners and I have worked in commercial real estate, staffing, and sold payroll services for ADP for 3 years in California. I joined Paychex in 2005 in and lead the team in 401K retirement plan sales two years in a row, starting with my rookie year. I was promoted to HR consulting sales in 2008 and have been in the HR division since. I earned a leadership position in 2014 where I hired, trained, and was responsible for the employee life cycle of 8 sales representative for 3 years covering DC, MD, and VA. My sales team was responsible for $4.25 million dollars of sales annually. I met with business owners in the area with my extensive travel and Realized that the kids were growing so fast and wanted more time with them and returned to an individual contributor role three years ago. I have achieved numerous sales recognitions at Paychex and I served as President of our Toastmasters Club for 2 years. I am most proud of the many clients I have helped make their companies the employer of choice through our services.
I love working with small business owners because each business is unique and so are the owners, but they all have the burden of recruiting and retaining top talent plus managing their companies. Each company has their own internal and external challenges as owners navigate the changing landscape of HR regulations. I'm passionate about supporting small businesses because of my insight personally and professionally.
Janet Justice – Paychex HR Services Sr Human Resources Generalist
Human Resources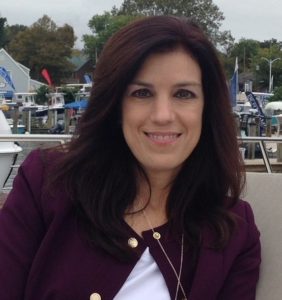 I am originally from the Philadelphia area. I graduated from West Chester University of PA with a degree in Spanish. I spent my junior year studying in Madrid, Spain, and unfortunately 30 years later, I can barely speak a word of Spanish. Hola and Gracias are about the extent of what I remember.
I have been with Paychex for 19 years. I started my career in the Allentown, PA office as a payroll specialist, and later worked in Piscataway, NJ, and Rochester, NY in the Online Services division, in such roles as tech support supervisor, project manager, and other management positions. I have spent the last 8 years working in the Fairfax, VA office, moving there as the Client Service Manager for Payroll Operations, and stepping into the HR role just over 4 years ago. In this consultative position, I have the pleasure of visiting clients at their worksite. I provide guidance, support, and resources to help business owners navigate common HR practices and issues. In my management positions, I knew the "joys" of hiring, firing, employee relations issues and everything else that goes on during the employment lifecycle. As an HR professional, I really love what I do. I can draw on my personal experiences as a manager, but I'm no longer on the front lines dealing directly with these management tasks. Now I just get to tell others how to do them.
Mark Lewis – Sandler Training
Sales Theory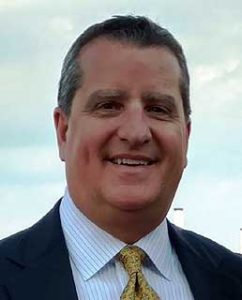 Mark focuses his skills to help Neuberger & Co. clients achieve goals, streamline processes, and generate additional revenue developing stronger sales teams, creating better hiring practices and leading organizations more effectively.
Mark Lewis mostly grew up in Oklahoma after his father retired from the US Air Force as a veteran fighter pilot. He attended Oklahoma State University and has a BS in Business Administration / Marketing. He began his professional career in 1986 in Mortgage Banking in Long Beach, CA where he worked for California Federal Bank as an Account Executive managing a $5+ million loan pipeline.
In 1989, Mark worked for Pat Ryan and Associates, based out of Chicago, IL. The company specialized in dealership finance and insurance products, consulting, and training.
In 1991, he went to work for Toyota Financial Services (TFS) as s District Account Manager. His duties were to increase TFS product sales and market penetration in his district. In 1993, he became a Sr. Sales Administrator in the TFS headquarters reporting directly to the National Sales Manager. His responsibilities were a communication liaison between the TFS Regional Managers, National Product Managers and the National Sales Manager. He was also responsible for sales analysis, executive speech writing, product marketing, and IT projects. In 1996, Mark became a Commercial Risk Manager with TFS in Northeast and Mid-Atlantic Regions with responsibilities including risk management services to the Toyota & Lexus Dealer body, and generating property and casualty policy revenue for TFS. In 2000, Mark became an Area Sales Manager in the Central Atlantic Region overseeing sales and development of finance products in the regional dealerships.
In 2002, Mark returned to the retail automotive business as a Finance Director at a dealership where the Cardone Process and ePencil was a part of their culture. In 2003, Mark pursued an opportunity outside the auto industry as a Director of Marketing for Smart Surfaces, a company that specialized in a new technology developed by the Naval Research Laboratory for US Navy and commercial use. That company was sold to FUJIFILM in 2004.
In 2004, Mark joined The Cardone Group as a consultant and professional trainer and conducted over 1500 seminars throughout the United Stated and Canada.
In 2014 Mark became the Vice President of Training and Support for iMagicLab (CRM technology), overseeing all interactions with dealers, new dealer implementation, and technical support efforts.
Mark resides just north of Baltimore with his fiancé, Debra Lubman, and their Norwegian Elkhound, Ike. They enjoy sports, concerts, staying active, and family.
Hank Hank Hedges, CSP
Safety
As Vice President of The Safety Company, Inc. Mr. Hedges has twenty years of progressively responsible health, safety, and environmental management experience at the professor, consultant, plant, division and corporate levels. Designs, implements and manages EM 385-1- 1, OSHA, and DOT global compliance policies and programs for multi-national companies. Has safety and environmental experience in twenty countries. Conducts EM 385 & OSHA compliance audits, safety program reviews, worker's compensation cost reduction programs, and compliance training for construction contractors and other business sectors. Designs and implements safety and environmental policies and procedures to integrate continued safety culture improvements into management systems. Evaluates safety and environmental liability exposures and provides improvement recommendations for construction, manufacturing and maritime companies.